BLOCKsignalling manufactures low-cost control systems for model rail enthusiasts, which are designed to be highly flexible and sophisticated whilst being simple to install, configure and use.
New Track Polarity Indicator TKM1

Just a little something to make our lives easier.

With DC layouts, the loco will move forward when the right-hand rail is positive compared to the left-hand rail. The BLOCKsignalling TKM1 Mini Trackmeter can be held against the rails, and will light an led next to an arrow to indicate the direction the locomotive will move.
Suitable for N, OO and HO gauges.
New Traffic Light Modules TLC1A & TLC2A with Fading
Modern traffic lights almost exclusively employ led technology, and so instantly switch between each colour. Up until about 10 years ago, filament lamps were used, and these turn-on and turn-off over a short time as the filament heats and cools.
The software in the BLOCKsignalling traffic light controllers provides a similar action when model traffic led lights are connected to the module. We have made the timings of the dimming adjustable if you wish to vary the settings, or you can turn the dimming on or off as you wish.
In fact you can adjust all the settings, to change the red time, to alter the led brightness, to adjust the dimming rate, etc. All very simple to do. We have also added some presets, so you can use the module straight out of the box. Most users will probably stick to these.

An added bonus is that the modules can now be powered from a wide range of sources, and accept 8V to 25V DC, 8V to 16V AC, or the modules can be powered from the DCC bus.
The TLC1A is designed for traffic lights wired as common-cathode (common-negative).
The TLC2A is designed for traffic lights wired as common-anode (common-positive).
Infra-Red Sensor Boards

Wiring should be quick and easy. There can't be many people who look forward to using a soldering iron under the baseboard !
With this in mind, we have added a simple sensor board to our range, allowing quick and easy installation of our sensors with just a screwdriver.

Newly Released Level Crossing Controller

We often receive enquiries about operating our LCS6 Level Crossing module with multiple tracks and with trains running in both directions. This is possible, but not straightforward.

Our newly released LCS6B makes this very easy to accomplish. Detecting traction current, it can monitor many tracks for the presence of DC or DCC trains. Whenever one arrives, it operates the flashing lights, plays a real sound sample and operates gates or barriers using the included servos.
For further detailed information, see here.
Our new Semaphore Signal Module
If you operate Dapol signals, or have researched adding them to your layout, then you will know the options for automation are limited.
We have now added the DAP1A to our range, which allows automatic triggering of semaphore signals as soon as the model train passes over the infra-red sensor.
Low Cost Train Detection (even in Tunnels)
We are often asked if our DET8 (8-channel Train Detector) can be used in tunnels. Unfortunately, as it uses photocells for detection which need a light source to operate, this is not possible.
Customers who run their models in the dark, making use of modern led lights on their layouts, are also looking for reliable train detection.
To satisfy these requirements, and to add a non-soldering module to our range (always liked !), we have designed the BOD2-NS.
Very easy to install, the module is able to drive control panel leds and a small relay. You can read all about its features here.

Capacitor Discharge Units with Ready Indication

For points motors to operate reliably, a voltage of around 15V is necessary. This voltage has to be sustained for the fraction of a second required for the points to move over their complete range. During this time they will draw about 4A.

This is where a Capacitor Discharge Unit comes into play, particularly when operating several points at the same time. The capacitors on the board are charged by the supply in less than second, and when required can provide the very high current necessary to operate the points motors with a firm snap action. This allows you to use a comparatively small power supply (typically rated at 2A).
Following the operation of the points, further current flow is inhibited until the points switch is released. This prevents points motor burning out if the points are left operated for any length of time.

The BLOCKsignalling CDU4R has a red led on the PCB that lights when the capacitors are charged to 15V and above. Knowing the state of the charge on the capacitors is useful to confirm correct supply connection and to show that the capacitors are charged sufficiently. The led will also indicate if a points switch has inadvertently been left operated.
Fading Aspects

There are some excellent replica model signals now available which would grace any layout, some requiring very deep pockets, but are practically works of art.

Until now signal controllers have not kept up - simply switching between aspects.

If you have observed the operation of signals where the aspects contain filament lamps, you will know the characteristic dimming out and fading up which takes place over 1/4 of a second or so as the filament cools and heats up.

On our latest range of infra-red triggered controllers have added fading of the leds, which you can adjust to suit. You can have the slowest of fading, or instant switching; its your choice.
Adjustable fading is available on the SPAD1, ASP1A, ASP1-NS and ASP2A modules, which also have adjustable times when all the leds are off to simulate point interlocks, etc.
Infra-Red Triggered Signal Controllers

Completing our line-up of easy to use light signal controllers, the ASP2A fills the requirements of modellers using led signals with common-anode wiring. Typically signals manufactured in the UK use common-cathode wiring where all the led cathodes (negative connections) are wired together. In the US and Europe it is generally the case that the anodes (led positive connections) are wired together.

The ASP2A can be fed from a wide range of AC or DC voltages, and once triggered by a train passing over the sensor operates the light sequence automatically, including realistic fading between aspects. As usual, these are quick and easy to install, so make a perfect weekend project.
New Switch Stock

Continuing our campaign for simple to wire switches, with good sized toggles to make them easy to operate, we now have four types in our range. These include sprung toggle type to operate points motors.

Whether you like to solder or not, screw terminals are a boon for wiring in the confines of control panels. No melting of adjacent wires and quick to re-wire on the fly if needed.
New Led Stock

We often are asked if we stock red/green leds for use with our Points Position Indicator boards.

You can find bi-colour leds, but these have the red, green and a blue led in the same moulding, with one common lead for the three leds. This makes it neat and easy to install a single led to provide either a red or green indication on a control panel. No need to connect the blue (although some modellers with difficulty distinguishing red and green may prefer red and blue leds).

The common lead can be either be the cathodes connected together (common-cathode) or the anodes wired together (common-anode), and we stock these now in either clear or diffused packages.
The part numbers (in packs of 20) are

LED5-CAD (common-anode, diffused)

LED5-CAC (common-anode, clear)
LED5-CCD (common-cathode, diffused)
LED5-CCC (common-cathode, clear)
Use the common-anode versions with our latest Points Position Indicators.
SPAD Signal Controller

Continuing our series of simple-to-install signal controllers, we have released our SPAD signal controller.
Designed to be connected to an existing signal, the SPAD1 remains inactive, until the protected signal is switched to danger. At this point the SPAD1 monitors for trains passing the signal by reflecting infra-red light off the underside of the train.
If a train is detected, the module operates the connected SPAD signal, illuminating the centre aspect and flashing on and off the top and bottom aspects.
In common with our latest modules, a wide supply voltage range can be connected, current limiting for the leds is built-in so no external resistors are necessary, and all the aspect switching is undertaken with realistic fading. Fully configurable.

For more information on installing this module, see our dedicated page.
Points Position Indicator (PPI)
The BLOCKsignalling Points Position Indicator provides an easy way to monitor the position of points on a layout, using red and green leds which can be mounted on a control panel.

Solenoid points motors provide a low-cost and effective method of operating points, and as long as wiring with a decent cross-section is used and a Capacitor Discharge Unit (CDU) is provided, they are pretty much trouble free.
However, once the points have been operated, it is not clear then to recall their position.
The BLOCKsignalling PPI monitors the brief voltage pulses used to operate the points and updates leds which can be mounted on a control panel to indicate the last points operation.
Each points movement is stored in memory, even when the power is turned off.
New Light Aspect Signal Controller ASP1-NS

Following the success of our easy-to-wire Semaphore Signal Controller, we are now offering the same convenient method of driving light signals.
The ASP1-NS (NS standing for No Soldering) allows you to add automation and simplify wiring when installing light signals to your model railway layout.
Whether you are operating 2-, 3- or 4-aspect signals, the controller will simplify the wiring and allow you to run your signals off a variety of input voltages rather than just from 12V DC (you can now use the accessory output from your DC throttle, or even use power from the DCC rails).
We have added smooth transitions between the aspects to give the effect of tungsten lamp bulbs, but as usual with our products, you can adjust all the timings and fading rates if you wish to suit your own preferences.
For more information on installing this module, see our page dedicated to the ASP1-NS.
Signal Controller for Bidirectional Lines DAP4-BR

Controlling signals on lines with bidirectional running can be problematic, so we have developed the DAP4-BR for DC layouts.
This module monitors the polarity of the current drawn by a loco and only operates the signal when a train approaches the signal from the front.
Compatible with semaphore and 2-aspect signals.
For more information on installing this module, see our page dedicated to the DAP4-BR.
New Semaphore Signal Controller DAP1-NS

Our DAP1 semaphore signal controller is used by 100's of modellers to automatically operate their semaphore signals. The train passes over an infra-red sensor to trigger the signal. This works very well but requires connecting up and possibly some soldering as well.
We were keen to provide a solution that would simply work straight of the packet, without the need for soldering, programming or making any additional connections. So here it is.
The four wires from the signal connect directly to the four terminals on the module, with the power feed doubling up on two of the terminals.
The sensor is then inserted into an 8mm hole drilled through under the track. With the power on, the approaching train will trigger the signal, and the signal will automatically revert to danger after the train has passed.
For more information on using this simple module, see our page dedicated to the DAP1-NS.
Signal controllers and headcode displays will automatically operate signalling and update headcode displays and occupancy indications on control panels as trains more around the layout.
Loco Detection
We are finalising our system of loco detection, based on transponders installed within trains. When triggered by a magnet placed under the rails, these transmit an identifying serial number and other data to a detector located a short distance along the track.
Station Stop Module SSM1
We have designed the Station Stop Module to operate a DC train around a loop, stopping automatically at the station platform. A pair of sensors ensure that the trains stop at the appropriate point at the platform, irrespective of the direction that the train arrives from.
The waiting time at the platform is adjustable, and can be set to random to provide a very realistic operation. There are plenty of options for adjusting the operation to suit, including connecting control panel leds or 2-aspect signals.
For further information, see the dedicated page about the SSM1.
Fully Automatic Level Crossing Module LCS6
It's only a matter of days now, and our long awaited fully automatic level crossing module will be available.
We have been holding back until we are entirely happy with the servo operation, to lower the barriers or operate the gates with the most realistic movement possible. The simple programming allows sequential or overlapping operation of the gates or barriers to replicate the real article.
Also built-in are 18 of the most varied level crossing sounds, enabling you to model UK, continental, Asian and American crossings with the most realistic effects. There are bells, gongs, Yodalarm sounders, and others from all around the world, so there is certain to be one to suit.
Finally, warning led lights can be connected to show the yellow and flashing reds common in the UK, but can also be set to display various alternatives commonly found around the world.
There is a full page dedicated to the operation of the module, including the simple programming of the lights, barriers and sounds here.
Hornby Magazine
We have placed an advert in Hornby Magazine's August Issue featuring some of our best sellers.

Why not ask to see them in the flesh in your local model shop ? OnTracks is our trade distributor.
New Arrival: 8-Channel Train Detectors
Here is a sneak preview of our new 8-channel train detectors.
If you need detection in a number of locations, the cost can soon mount up. Our 8-channel detector is designed to provide sophisticated detection at low cost per monitoring point.
Fully flexible features and easily programmable.
Model Rail Shuttle Module with Infra-Red Detectors
We already have a couple of model rail shuttles in our range, but really wanted to add infra-red train detection. This allows any train to be detected without needing modification.
Infra-red detectors are located at both ends of a length of track, and automatically detect trains as they pass overhead.
Relays on the module stop the train, and after a period of time, reverse the track polarity to send the train back up the line.
We have added interest by allowing different delays at each end of the line (1 to 240 seconds), and that time can be either fixed or random.
There is also the option to connect leds to show the status of the module (these can be positioned on a control panel), or to connect simple 2-aspect light signals which change to allow the train to depart.
Lots of options for both DC locos and DCC locos set to run on DC.
See our page on the Infra-Red Shuttle SAS2-IR for information and ideas.
Infra-Red Triggered Points Controller
We love driving trains, but sometimes it is great to add a bit of extra interest by running other trains in the background or let them look after themselves while you are concentrating on some shunting.
A train running round and around the same track soon draws attention to itself, in all the wrong ways. When used with facing points, our points controller can reroute trains on to alternative tracks, either randomly, or just a proportion of trains. Perhaps set it up to send every fourth train on to a different line, or to randomly send trains to sidings (you can stop them with diodes or dead track).
Alternatively, use it with trailing points to automatically select the points to match approaching trains. If you have trains in sidings, as you run them towards the main line, the points will automatically route them.
Plenty of possibilities for both DC and DCC layouts.
Checkout our page on the Infra-Red Points Controller (IRP1) for more ideas and full details.
Introducing our Encapsulated Reed relays
We have introduced some miniature reed relays to our range. Designed to detect trains which have been fitted with magnets to their undersides, these are ideal for block occupancy detection and other triggering requirements.
These could easily be disguised as an AWS ramp or other track feature.
Each time a magnet passes over the sensor, the contacts inside close and a short output pulse is produced. Most of our modules can be programmed to accept these brief inputs as triggers.
Reed relays can be connected in parallel, giving the advantage that trains in several locations can detected and feed into a single module - for instance if you have a level crossing across a number of tracks, a train approaching on any track will trigger the module.
You can see from the picture below, these are really compact. The encapsulated section is just 15mm long (around 1/2").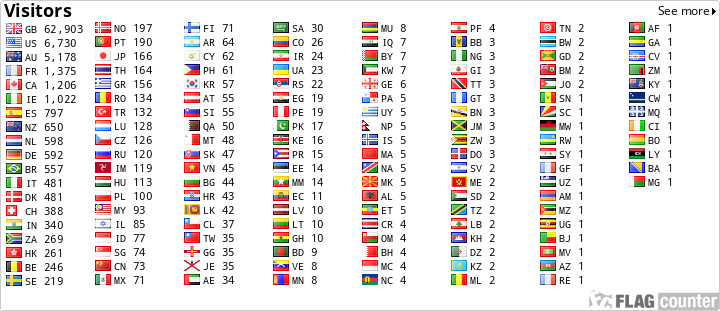 BLOCKsignalling is owned & run by Steven Heaton address 12 Ennerdale Cl Leamington Spa.
All prices on this site are in GBP & include VAT at 20% (VAT registration number 133 5838 10). Free shipping worldwide.